Serving all of the Ft. Myers Area

Fort Myers home inspections, are among the most difficult in the country. The reason for this is that home inspectors in the Fort myers area have to deal with semi tropical conditions, Chinese dry wall, subterranean termites, radon in the soil, sink holes, accelerated roof and deterioration optimal conditions for mold growth.
My name is Eric Wesserling, and I've been performing home inspections in Florida since 1984. I've seen it all and I've also taught my son Alex how to inspect in this complicated coastal area of Florida.We inspect, Fort Myers, Cape Coral, Port Charlotte, and Naples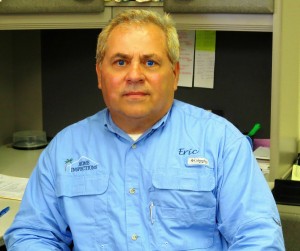 Both of us are experienced State Certified Florida Home Inspectors. We do full home inspections to protect your investment. Florida wind mitigation inspections so you can receive a discount on your home owners insurance. A 4-point inspection, that insurance companies require to determine if a house meets modern construction standards. Due to our many years of experience in Florida of mold assessing, home construction, roof removal and installation we are uniquely positioned to give our clients a keen insight into a homes strengths and weaknesses. For example, a simple roof inspection and an estimate of roof life can save a client thousands of dollars not to mention hours of sleepless nights.
So please, if you need the most conscientious home inspector for a, Florida wind mitigation inspection, 4-point inspection, roof inspection,or mold assesor, allow us to work for you. We can help you make some of the mostdifficult decisions in the home buying or selling processes.

Air Quality/Mold Testing
(Save up to 40% on homeowners insurance  with a Wind Mitigation report)
     
Address: 6701 Rich Road North Ft. Myers, Fl 33917
Specialties, Services, Features


Home & Condo Inspections


4 Point Inspections


Same Day Reporting


Available 7 Days A Weeks





Wind Mitigation Inspections


Seller Inspections


Buyer Inspections


Certified and Insured


We provide inspections in the Ft. Myers Area for:
Inspections for Homeowners

Inspections for Insurance Firms

Inspections for Real Estate Companies

Inspections for Financial Institutions