Your choice of a home inspector is one of the most important decisions you'll make in the home-buying process. We have been performing affordable inspections, here in Florida, since 1984. We are trained in the field, to inspect and identify potential problems, survey the home's condition, and make full detailed customer reports. We strive to ensure you won't come across any 'surprises' down the road.
With an "Affordable Inspection", you will receive the professional services you would expect by a state of Florida certified inspector. A comprehensive report is provided, not a checklist. Your affordable home inspection is personalized, and to the point. The report is sent via email to you with enhanced color digital photos and narratives that are detailed, yet easy to read.
If you desire the most conscientious and experienced home inspectors, please, allow us to work for you.

I am licensed by the state of Florida

as inspectors. I also hold state licenses as a Building contractor.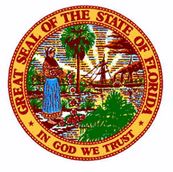 Sincerely;
.